The Statesboro Jaycees were honored to host the Georgia Jaycees Convention, January 19th & 20th, 2019. The annual convention is a weekend filled with valuable leadership training from JCI Deputy National President, Justin Wutzke. Chapter leaders from all over to state attended the conference. The weekend concluded with an awards dinner on Saturday night, with new Georgia Jaycees officers inducted, and a chapter awards ceremony. Congratulations to the New Georgia Jaycees officers, especially our own Katie Harris!
The Statesboro Jaycees were honored to receive four awards, including :
2018 Community Development Project of the Year for our partnership with Statesboro Police Department and the Statesboro Arrows Baseball Team;
2018 Outstanding Project of the Year for Jaycees Night Out;
2018 Chapter of the Year ;
and 2018 Membership Recruitment Award.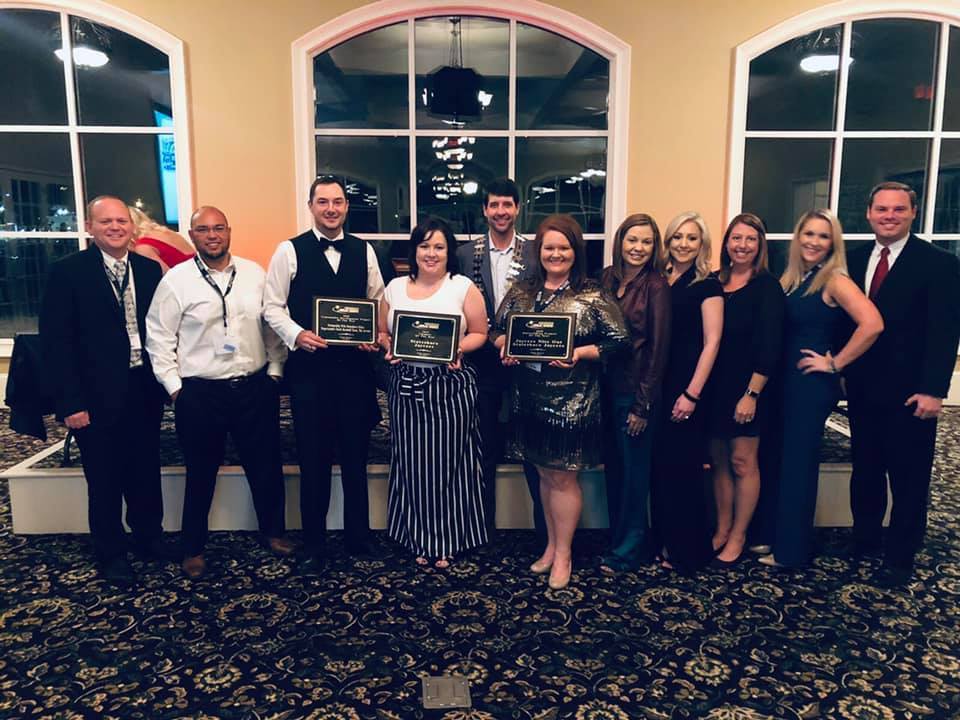 THANK YOU to everyone who attend the conference, and especially to all of the Jaycees who prove over and over, that service to humanity is THE BEST WORK OF LIFE!